Our team completed spring maintenance and installed some new equipment at our Elephant Mountain tower site on June 8. Our Elephant Mountain site is located along the Highway 133 corridor and provides wireless broadband, television, FM Radio and Public Safety Radio service.
The site is accessible only via helicopter. It was a beautiful day to fly! We started by flying down empty propane tanks that supply our generator at the site, and flying new ones up to the site. We then focused on site maintenance including checking connections on our antennas, upgrading software on the equipment on site, changing air filters, testing the generator and installing a new room monitoring system.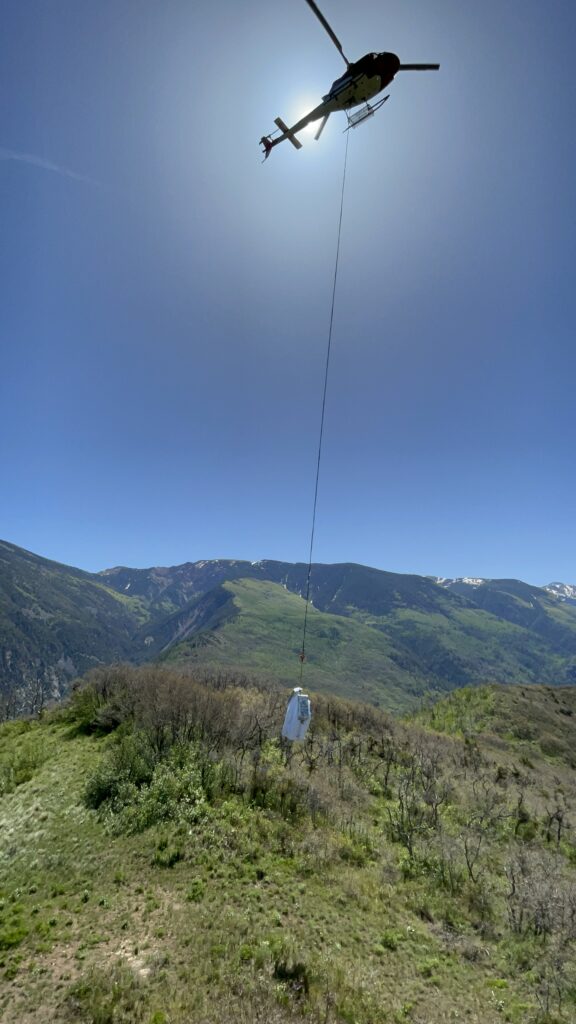 Our partners at Visionary Broadband also installed two new broadband panels on the tower to load-balance and better-serve customers throughout the Highway 133 corridor.
6/2/2022: Telecommunications staff are planning repairs at the Elephant tower June 8-10, 2022. This will mean intermittent outages of TV, FM and Broadband in the Crystal River Valley. Please be patience as staff work as quickly as possible. Questions can be answered at [email protected]