Bringing Connectivity to Pitkin County
What We Do
---
Do you listen to the radio in the morning for the latest snow report? Maybe you watch the evening news to catch up on anything you missed. We build and maintain the translators that provide these over-the-air TV and FM radio stations.
What is Telecoms
---
Telecommunications (or telecoms for short) is the practice of communication over a distance by cable, telegraph, telephone, or broadcasting.
TV/FM & Broadband
---
Our team designs, builds and maintains remote mountain top TV & FM communications facilities and leads the Pitkin County Broadband Initiative to increase the availability of fiber internet and wireless broadband services.
Public Safety
---
Our team ensures the Pitkin County Regional Emergency Dispatch Center, law enforcement, fire and emergency medical services, search & rescue and other public safety partners have the communications infrastructure needed to respond to any emergency.
Updates & Outages
---
Translator TV Service

Are you watching Pitkin County's free television service? The Pitkin County Telecommunications Dept. is reviewing how it uses money from a property tax that funds free over-the-air TV in our region. Please share if you're watching TV on this county operated platform available in the Roaring Fork, Crystal, and Frying Pan Valleys by simply using…

Telecom Continues to Plow Snow from the Winter of 2022-23

Check out Spring 2023 road work

Telecom Winter Staff Visit to Upper Red Site

Check out our staff visit to the Pitkin County Upper Red transmitter site on February 28, 2023
Updates & TV/FM outage notifications
---
Sign up for notifications about your TV/FM Telecommunications Services including service updates and outages.
*Go to Notify Me and Choose: "Pitkin County TV/FM Translator"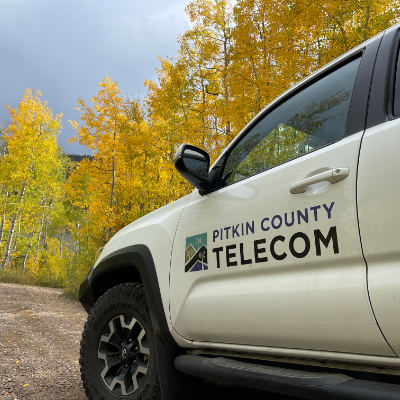 Get Involved
---
Have a hand in connecting Pitkin County with the telecommunications services we all rely on. Advisory Board members help the Pitkin County Board of County Commissioners make decisions on expenditures, administration, and operations of the re-broadcasting of television/FM radio signals and extend wireless communication and internet services to Pitkin County.
Contact Board Liaison Jeff Krueger to apply for a Board Member position at [email protected]